RUGBY ONTARIO OPPORTUNITIES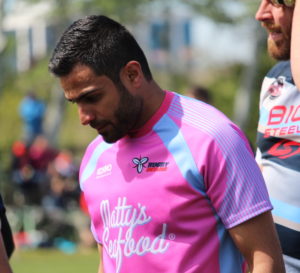 Rugby Ontario Referees
Rugby Ontario is looking for new energetic and motivated referees to join our team. Our referees enjoy a rewarding pathway which includes the opportunity to travel Ontario and overseas while developing their own game.
We are looking for ex-players, high schools seniors and anyone with an understanding of Rugby that would like stay in the game! Referees from other sports are more than welcome.
If interested in becoming a referee with Rugby Ontario, please send an email to info@rugbyontario.com.

Head Coach, Women's Rugby
Application Deadline: December 5, 2022
Term: 2023 season
The University of Waterloo is seeking a highly-motivated, organized individual to serve as the head coach of its women's rugby team for the 2023 season. Under the direction of the Associate Director, Athletics and the Manager of Interuniversity Sport, the head coach is responsible for the continuous development of the varsity women's rugby program through coaching, recruiting, and administration.
These responsibilities will be fulfilled through coordination, planning, evaluation, and implementation of yearly training programs, as well as recruiting highly qualified U SPORTS caliber student-athletes. Additional responsibilities include team selection, personnel management (assistant coaches), proper training techniques, individualized training schedules within a yearly program plan and with priority placed on academic success, the overall student-athlete experience and other duties as assigned by the department. The incumbent must also act in accordance with documented policy and procedure guidelines and adhere to the University of Waterloo, U SPORTS, and OUA policies and procedures.
The coach will work cooperatively with the University of Waterloo athletic department staff with regards to admissions, event scheduling, facility issues, travel planning, budgeting, peer mentorship, academic support, purchasing of equipment and apparel, strength & conditioning, athletic therapy, advancement and completing administrative requirements
ADDITIONAL RUGBY OPPORTUNITIES