RUGBY ONTARIO OPPORTUNITIES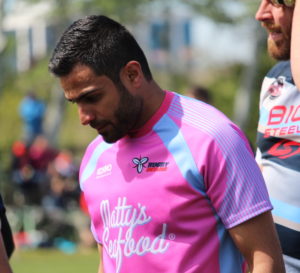 Rugby Ontario Referees
Rugby Ontario is looking for new energetic and motivated referees to join our team. Our referees enjoy a rewarding pathway which includes the opportunity to travel Ontario and overseas while developing their own game.
We are looking for ex-players, high schools seniors and anyone with an understanding of Rugby that would like stay in the game! Referees from other sports are more than welcome.
If interested in becoming a referee with Rugby Ontario, please send an email to David Bushell, Match Official Coordinator at dbushell@rugbyontario.com or at 647-560-4790 x1009
ADDITIONAL RUGBY OPPORTUNITIES

University of Waterloo, Head Coach, Men's Rugby
Application Deadline: May 15, 2020
Term: 2020-2021 season
The University of Waterloo is seeking a highly motivated, organized individual to serve as the head coach of its men's rugby team for the 2020-2021 season. Under the direction of the Associate Director, Athletics and the Manager of Interuniversity Sport, the head coach is responsible for the continuous development of the varsity men's rugby program through coaching, recruiting, and administration.
These responsibilities will be fulfilled through coordination, planning, evaluation, and implementation of yearly training programs, as well as recruiting highly qualified OUA (Ontario University Athletics) caliber student-athletes. Additional responsibilities include team selection, personnel management (assistant coaches), proper training techniques, individualized training schedules within a yearly program plan and with priority placed on academic success, the overall student-athlete experience and other duties as assigned by the department. The incumbent must also act in accordance with documented policy and procedure guidelines and adhere to the University of Waterloo and OUA policies and procedures.
The coach will work cooperatively with the University of Waterloo athletic department staff with regards to admissions, event scheduling, facility issues, travel planning, budgeting, peer mentorship, academic support, purchasing of equipment and apparel, strength & conditioning, athletic therapy, advancement and completing administrative requirements.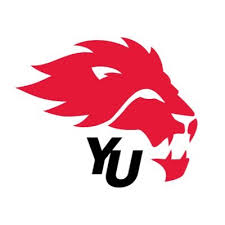 Head Coach, Women's Rugby
Reporting to the Manager, Varsity Athletics the incumbent coordinates the planning and implementation of the Women's Varsity Rugby Program at York University. The coach will work in consonance with the Department and University goals and objectives and is expected to foster a high-performance environment that contributes to student and team success. This includes recruiting and retaining student-athlete; coordinating the coaching staff; instructing/coaching Varsity athletes; and developing financial support for the team through alumni relations and other fundraising activities.
The Head Coach will be responsible for all sport technical elements related to the program and will assist with the scheduling of preseason competition and travel plans, apparel and equipment purchasing, contribute to the development of a balanced budget, and ensure compliance with all York, OUA, and USports policies and regulation.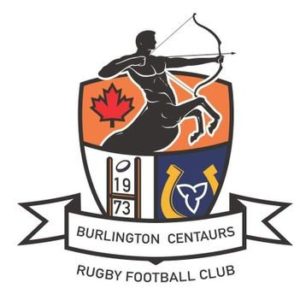 Assistant Coach, Senior Men
The Burlington Centaur's Men's 1st XV plays in the Marshall Premiership – the highest level of club competition in the province of Ontario. The club also runs a full 2nd XV team and a 3rd XV team. In 2019, the men's 1st XV finished 3rd in the west division.
The men's teams train on Tuesday and Thursday evenings at Sherwood Forest Park in Burlington and play matches on Saturday afternoons.
The regular season runs from May through September with cup competitions into October. The ideal candidate will be in place by mid-April 2020.
Reporting to the Director of Men's Rugby, the Assistant Coach will promote an engaging atmosphere for the current season as well as develop and implement a framework for long term rugby success.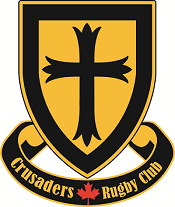 Head Coach, Senior Women's
The Oakville Crusaders R.F.C are currently searching for a head coach for the 2020 season.
The senior women's team currently competes in the Toronto Rugby Union Women's McKenna First Division.
The season runs from April to mid-August and training takes place on Tuesdays and Thursdays at 7pm. Games are typically on Saturday.
We are looking for a candidate to create a fun and positive environment around our team and around our club.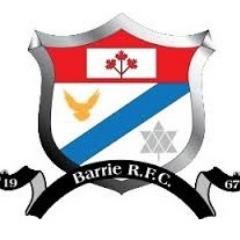 Head Coach, Senior Women
Barrie RFC is searching for a Women's team Head Coach for the 2020 season.
The ideal candidate would be in place by April 1, 2020.
The Barrie Women's team plays in the Mckenna Division of the Toronto Rugby Union. The female side of the club has seen substantial growth in both numbers and quality in recent years and the women's team boasted a 9-1 record in the 2019 season. We seek an organized and motivated individual with at least 3 years of rugby coaching experience to continue the program's growth.