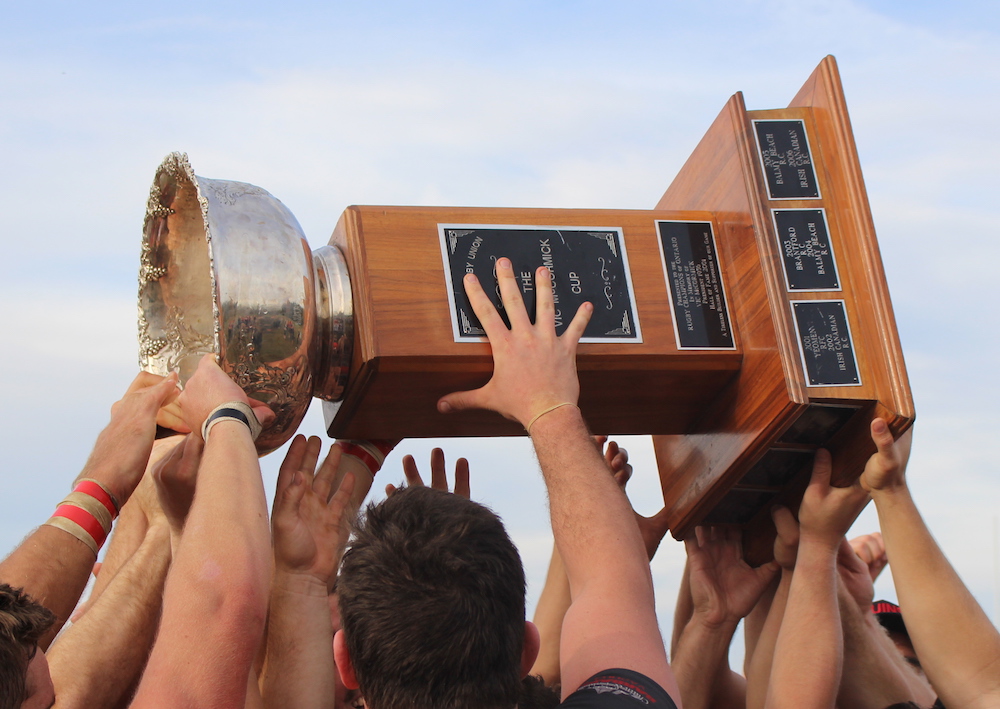 The McCormick Cup is a long-standing tradition in Ontario rugby; a term synonymous with Rugby Ontario. The Cup is the title championship for Rugby Ontario's Marshall Premiership & Championship Senior Men's First Teams, along with the annual Eastern Ontario Rugby Union (EORU) Champion. Most recently, the Brantford Harlequins won the 2017 McCormick Cup.
(MARKHAM, ON) – It was a beautiful October day on October 21, as Fletcher's Fields welcomed 1200+ athletes, coaches, officials and fans to its grounds for McCormick Cup Day. On the docket for the day was the Gee Gage Cup Consolation and Final, as well as the McCormick Cup Consolation and Final. The McCormick Cup Final was the highlight of an exciting day with the Brantford Harlequins and Balmy Beach RFC taking the field to a vibrant crowd in Markham. The Brantford Harlequins came out on top of the match with a 40-27 win and were crowned the 2017 McCormick Cup Champions. In the Gee Gage Cup Final, the Toronto Scottish seconds team was crowned the 2017 champions after a 37-17 win over the Aurora Barbarians seconds. READ MORE
McCormick Cup Day includes the McCormick Cup Final, the Gee Gage Cup Final and their respective Consolation Finals. The Gee Gage Cup is an optional-entry tournament for Rugby Ontario Marshall Second teams, as well as branch-league First teams. The Bay Street Pigs won the 2017 Gee Gage Cup.