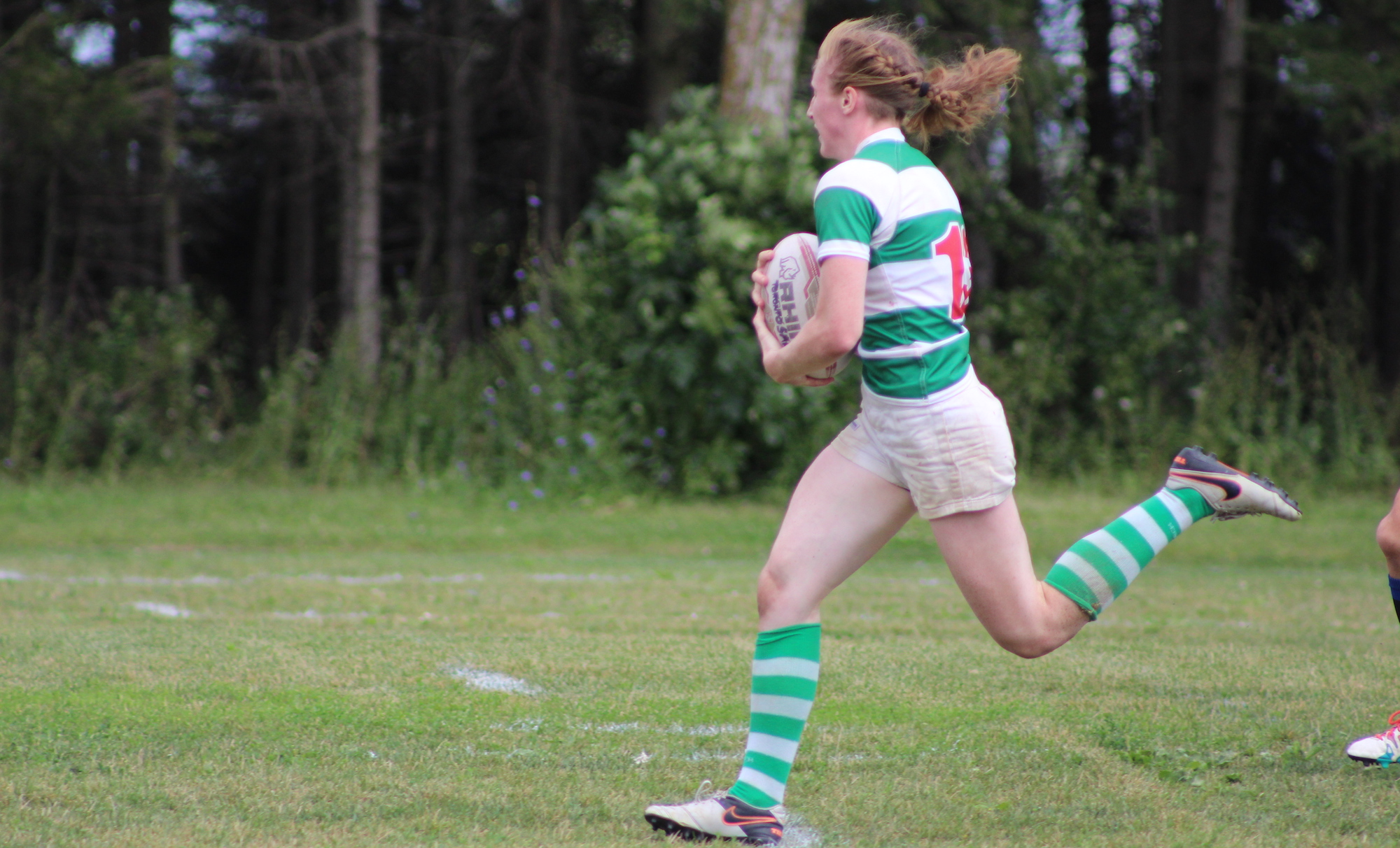 The Ontario Women's League (OWL) is the province's top division of women's club rugby. The eight team league consists of the following clubs; Aurora Barbarians, Brantford Harlequins, Guelph Redcoats, London St. George, Niagara Wasps, Oshawa Vikings, Toronto Nomads, and Toronto Saracens. The clubs are divided into two regional conferences: East and West. The OWL season consists of a ten week regular season which includes crossover fixtures as well as fixtures against inter-conference opponents.  
At the end of the season, the fourth-place team in each conference will participate in a promotion / relegation serious in the form of the Women's Intermediate Cup. OWL teams will participate in the against the top teams from the Niagara Rugby Union (NRU) and Toronto Rugby Union (TRU) for a chance to retain their position in the OWL next season. The fourth place OWL West club will play the top team from the NRU, while the fourth place OWL East club will compete against the top team from the TRU.
The 2020 OWL Cup will feature four clubs, two from the East & two from the West. These clubs will compete in a crossover semi-final format. The top club in each conference will play the second-place team from the other conference. The third-place clubs in the East and West will play each other in a one game playoff. The OWL Cup Finals will be held on Saturday, August 22nd at Fletchers Fields in Markham Ontario.
The OWL Cup is the title for the Ontario Women's League Playoffs. In 2019, the Guelph Redcoats defeated the Brantford Harlequins to win the OWL Cup.
2020 SCHEDULE, STANDINGS & RESULTS