RUGBY ONTARIO OPPORTUNITIES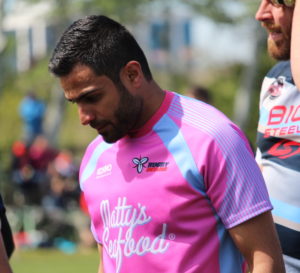 Rugby Ontario Referees
Rugby Ontario is looking for new energetic and motivated referees to join our team. Our referees enjoy a rewarding pathway which includes the opportunity to travel Ontario and overseas while developing their own game.
We are looking for ex-players, high schools seniors and anyone with an understanding of Rugby that would like stay in the game! Referees from other sports are more than welcome.
If interested in becoming a referee with Rugby Ontario, please send an email to info@rugbyontario.com.
ADDITIONAL RUGBY OPPORTUNITIES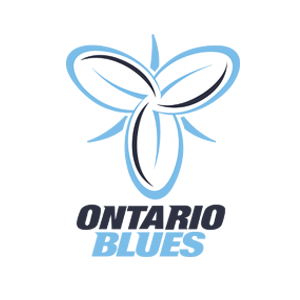 Rugby Ontario High Performance Regional Assistant Coach Positions (Whitby and Guelph)
To assist in the identification and development of the most talented players within your region(West/Central) in Ontario
To assist in the development of a regional age grade players in accordance with the guidelines set out by Rugby Ontario High Performance Program.
To promote Rugby Ontario players for National selection through on-field performance
Positions available for the following programs: U16 Boys, U16 Girls, U17 Boys, U18 Girls
Men's Rugby Varsity Head Coach
The Trent Excalibur Men's Rugby Varsity Head Coach, reporting to the Assistant Director, Sport & Student Engagement will join an athletics program that has a visionary Athlete Development Model, a leadingedge Coach Development Model and develops all sport programs under the auspice of the Canadian Sport for Life's Long Term Athlete Development model.
This position is responsible for providing exemplary leadership of the Men's Rugby program. This is established through the coaching, recruitment/retention and public relations duties required to form and lead a competitive and successful team, while promoting academic success for the student-athletes.
This position establishes and maintains the level of professional relationships that support exceptional collaboration with stakeholders including students, parents, faculty, and the community. This is a highvolume position that works under pressure in a fast-paced environment, multi-tasking to meet competing deadlines.
It is also a high-profile position and is very visible and influential in the University and within the OUA and USports. Potential candidates must recognize the responsibility that comes with this role and ensure that their conduct reflects positively on Trent University, the Athletics & Recreation Department and the Excalibur team as a whole.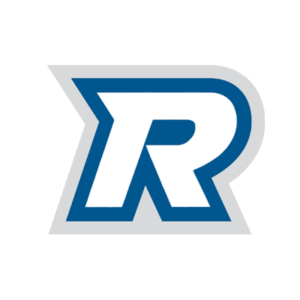 Ryerson Rams Rugby Head Coach
The Ryerson RamsMen's Rugby Club is a competitive club team that represents Ryerson University in interuniversity sport competition. The Department of Athletics is seeking an experienced and energetic person to serve as the Head Coach and Supervisor of the program. This individual will work under the direction of the Competitive Clubs Coordinator and the Manager, Sport Operations. The position is responsible for coaching, administration and development of the team. Key roles and responsibilities include, but are not limited to:
Coordinating the direction and operation of the program, including training and competition.
Student athlete recruitment, mentoring, development, and retention.
Preparation and supervision of all team practices and training events.
Ensure athletes and team personnel meet the expectations and guidelines outlined in the student-athlete and coach's code of conduct.
Securing additional volunteer support staff, where needed.
Providing regular and frequent communication with athletes and team personnel.
Attend all meetings and in-servicing as prescribed by the Competitive Clubs Coordinator.
Ensuring athletes meet eligibility and participation requirements.
Preparation and execution of an annual team budget that includes coordinating revenue generating activities such as fundraisers, external awards and grants.
Work with Athletics to coordinate travel and accommodations as required for off-site competition.
Actively engage in risk management oversight and mitigation.
The rugby season begins in September and finishes in mid-to-late October. Training and registration in non-sanctioned competition throughout the year may be permitted.