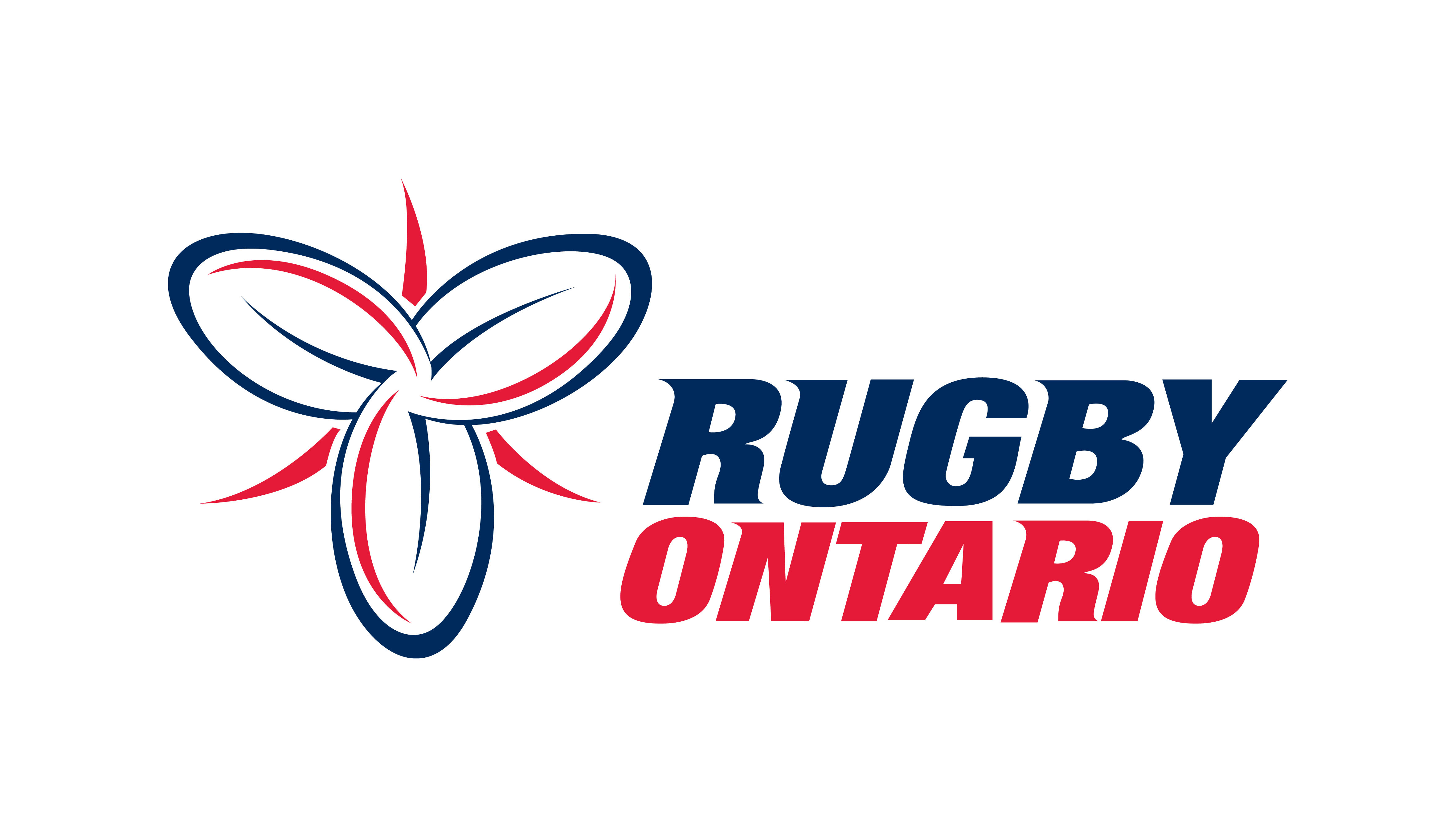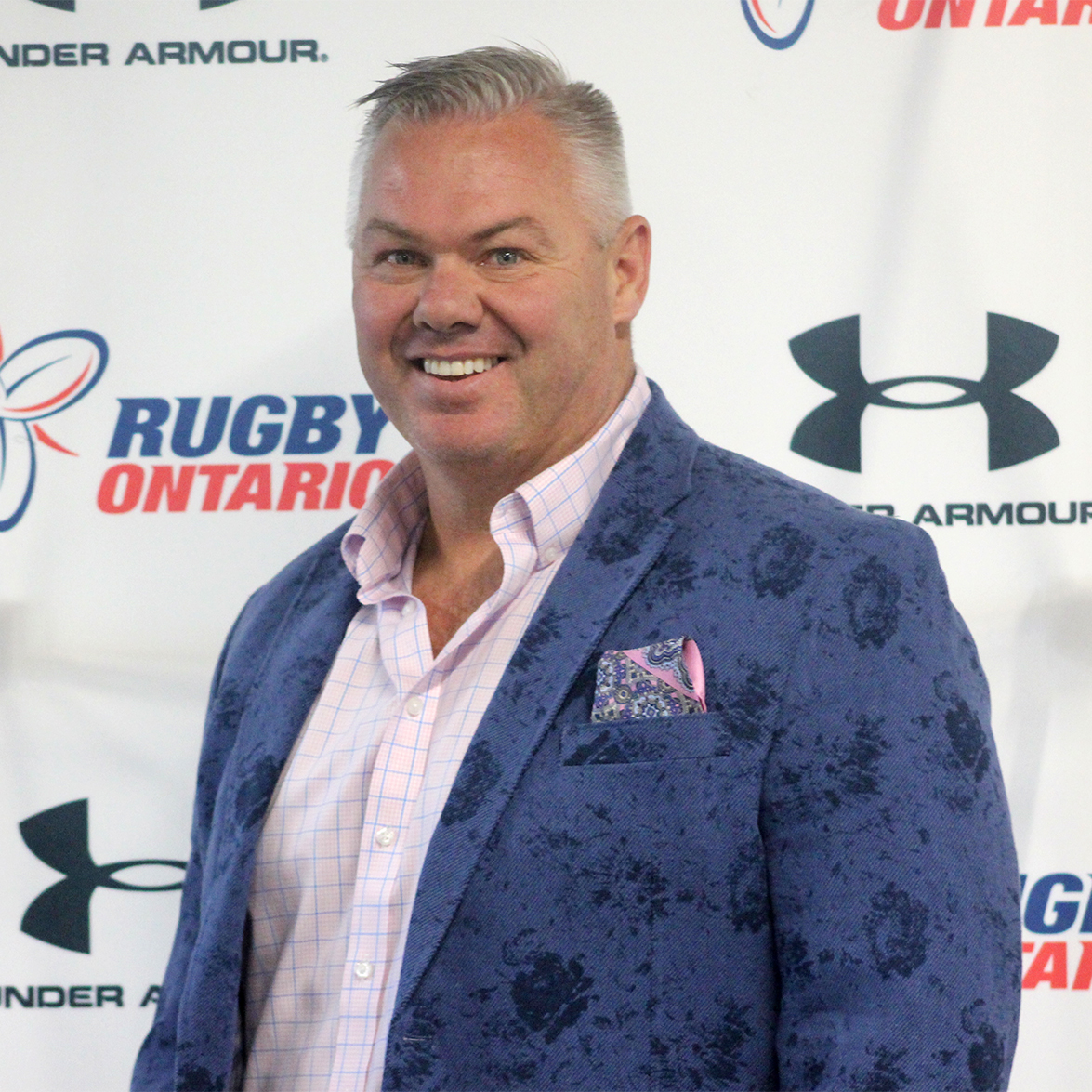 Michael Brown
Chief Executive Officer
Rugby Ontario
Mike oversees all aspects of the Rugby Ontario organization and aims to continue the growth of rugby on a provincial and national level.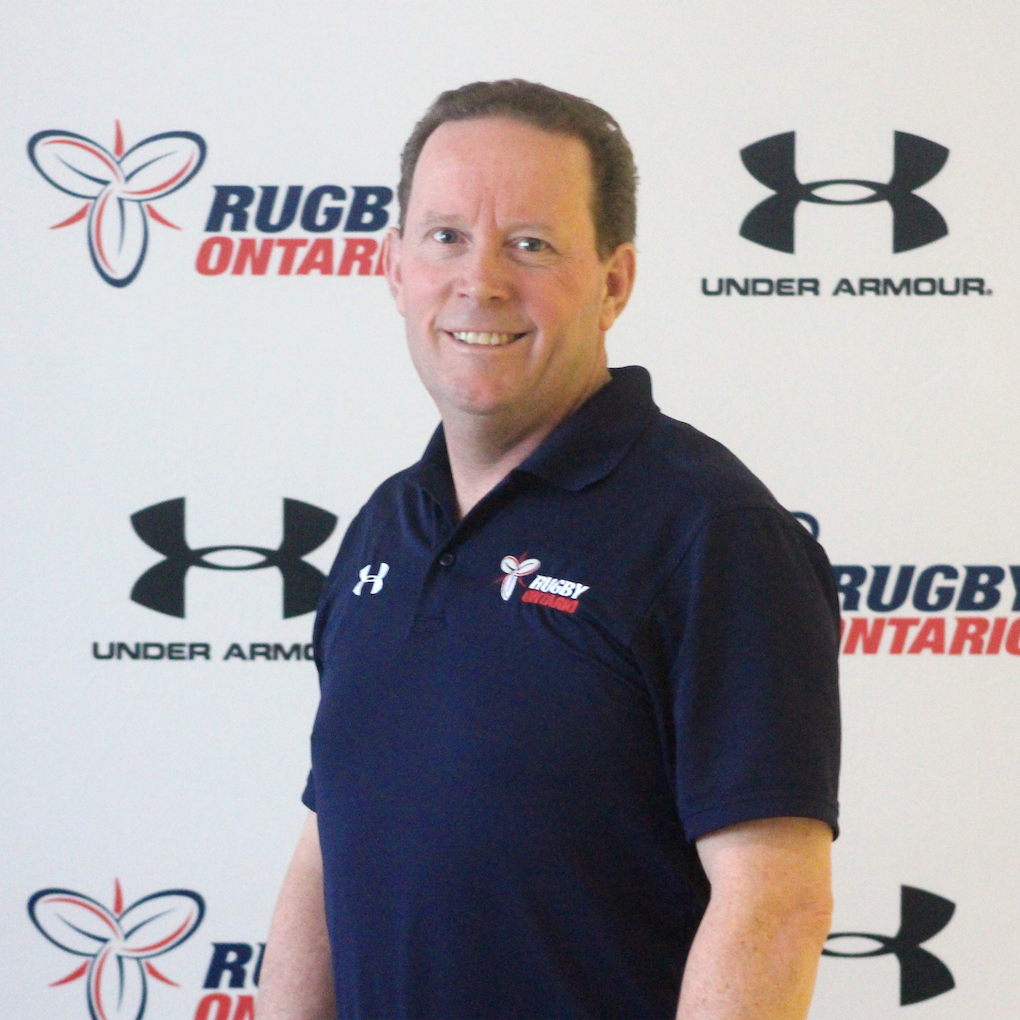 David Patterson
Director of Administration and Member Services
Rugby Ontario
David manages administration, Hall of Fame, office operations, member services, governance and human resources for Rugby Ontario.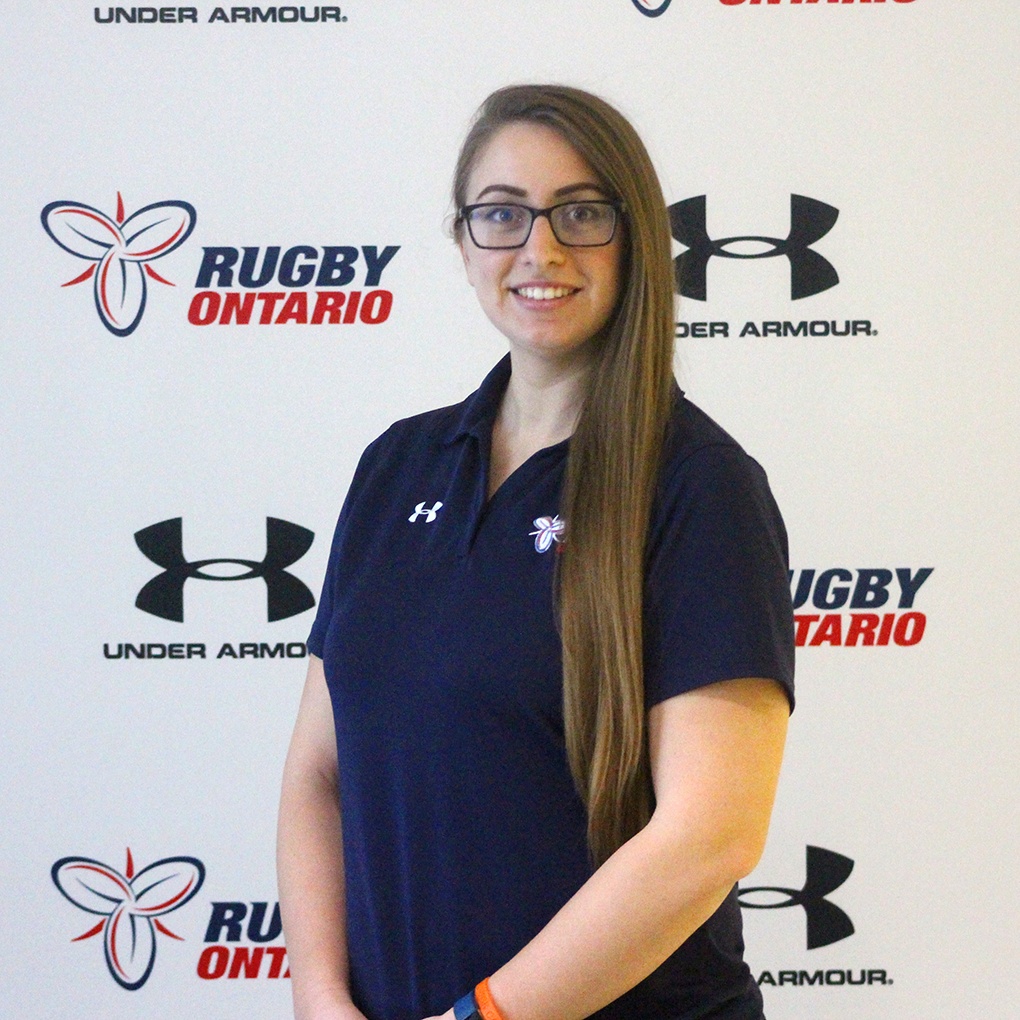 Nicole Kovacs
Opearations and Finance Manager
Rugby Ontario
Nicole oversees Rugby Ontario's operations and finances and implements new initiatives to grow the game and the organization.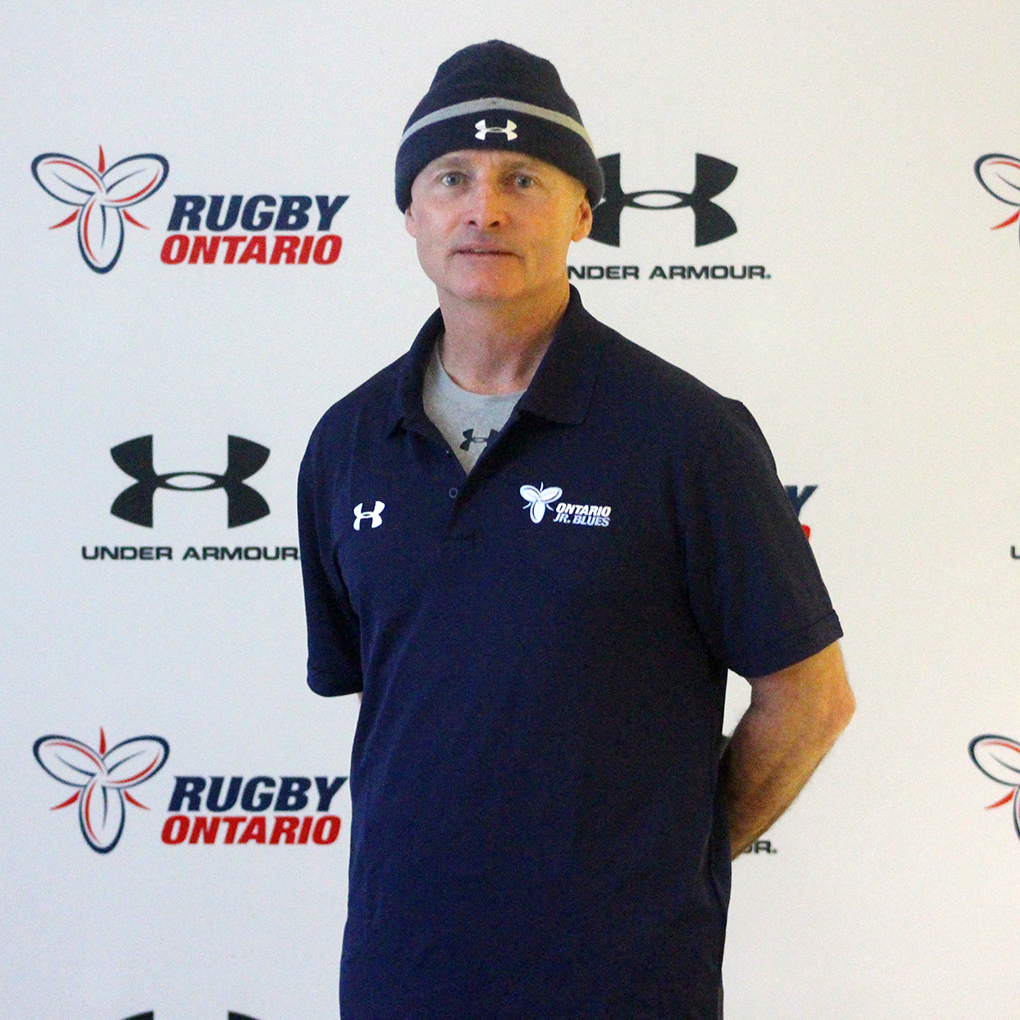 Paul Connelly
High Performance Manager
Rugby Ontario
Paul manages Rugby Ontario's high performance program, including the Ontario Blues' Senior, Development, Junior and Academy programs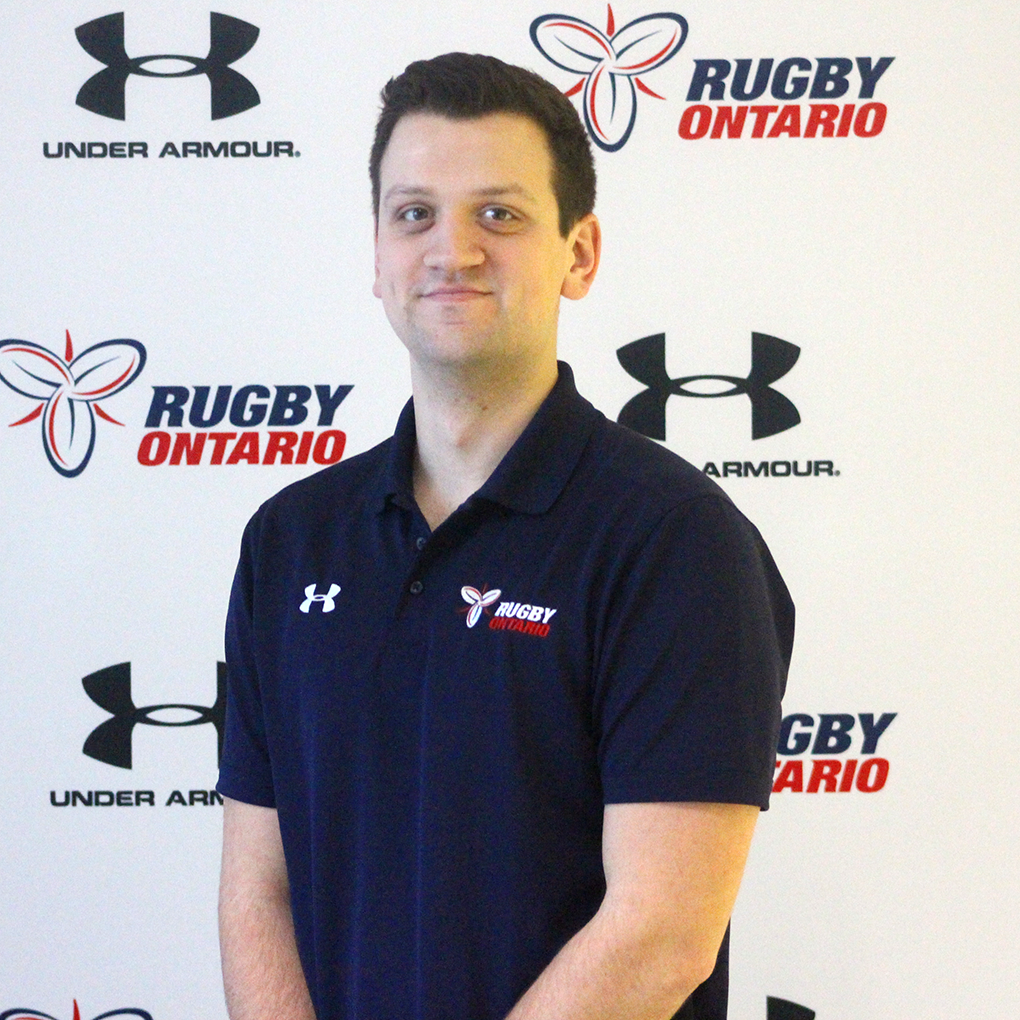 Joe Schissler
Competitions, Events and Marketing Manager
Rugby Ontario
Joe oversees all Rugby Ontario competitions and events including senior and junior provincial leagues, Provincial Championships and capstone events. Joe also leads Rugby Ontario's event and competition marketing.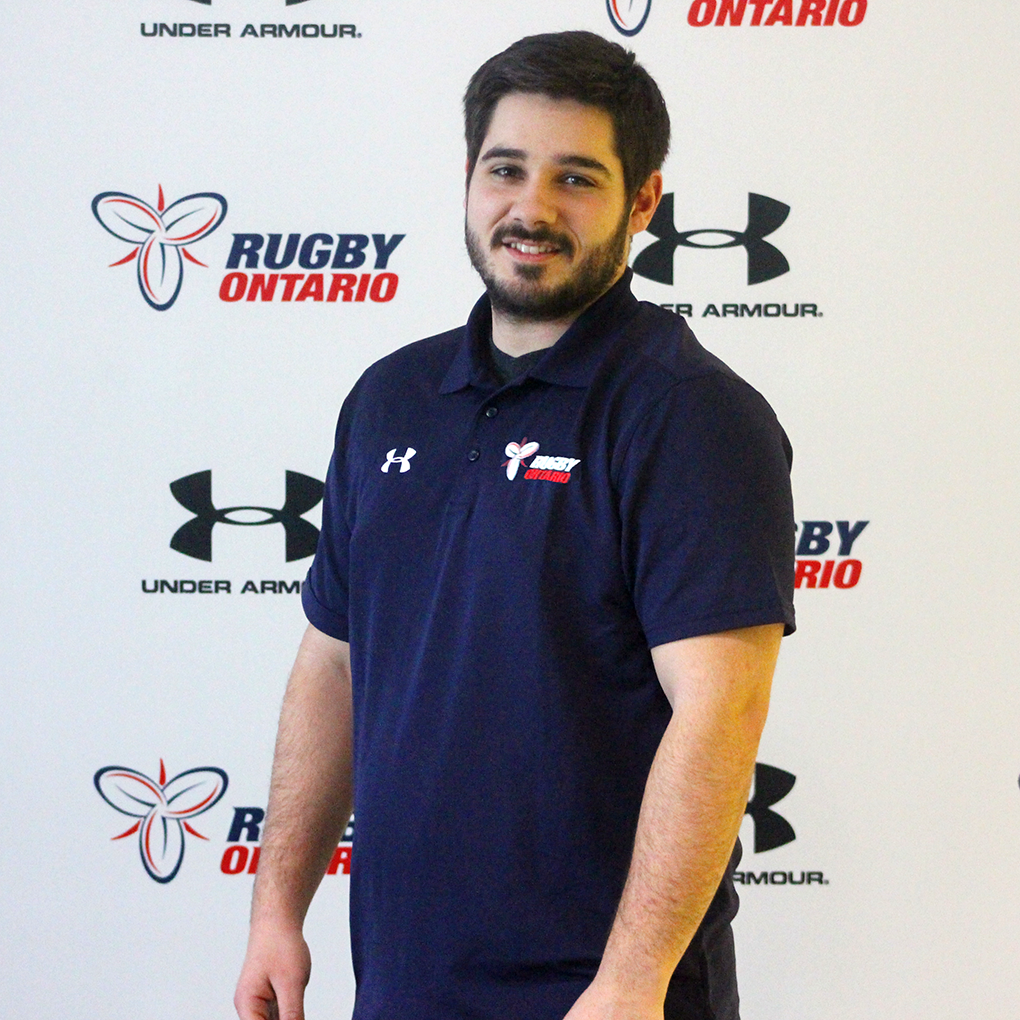 Sean Medeiros
High Performance Coordinator
Rugby Ontario
Sean works with and supports all representative and high performance teams through planning and development.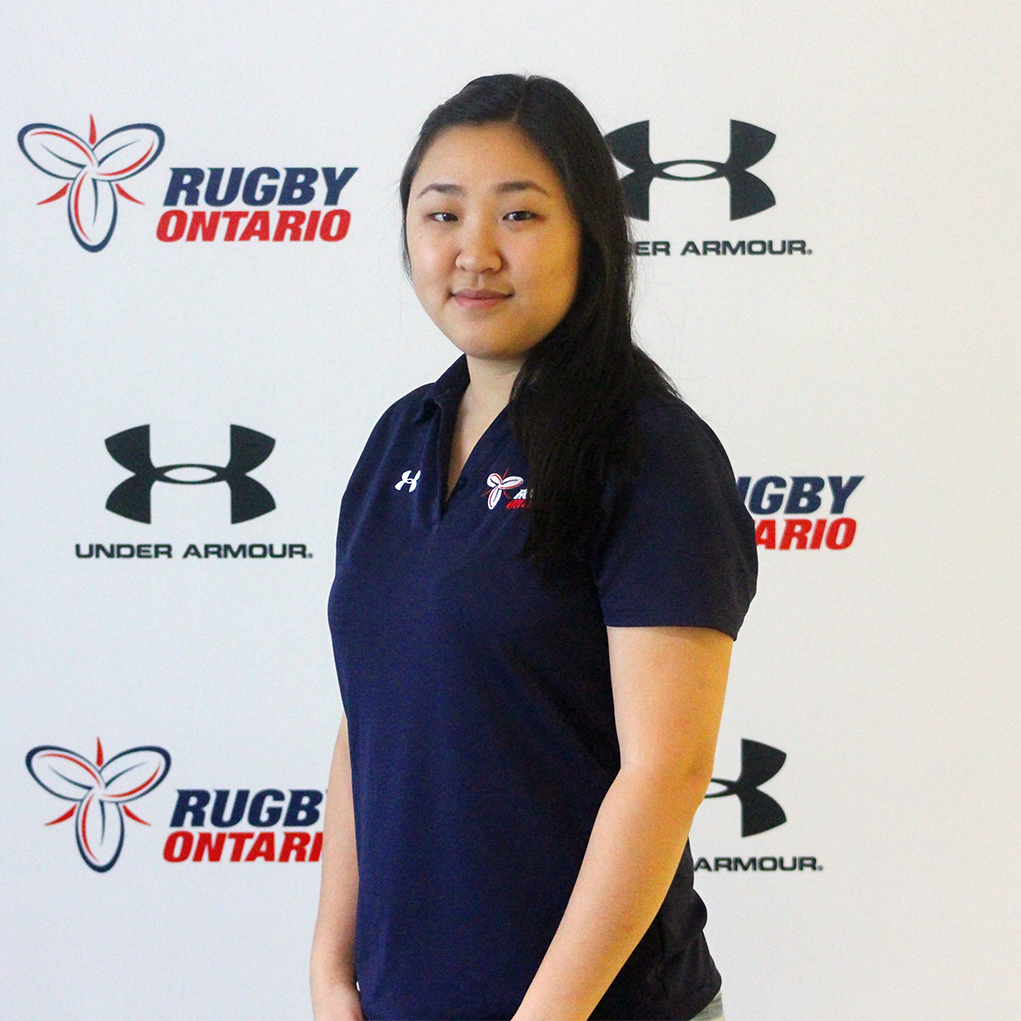 Vivian Lee
Club Services Coordinator
Rugby Ontario
Vivian manages membership management, registrations, insurance coverage, event sanctioning, player transfer requests, playing up/down requests and grant opportunities for Rugby Ontario clubs and associate members.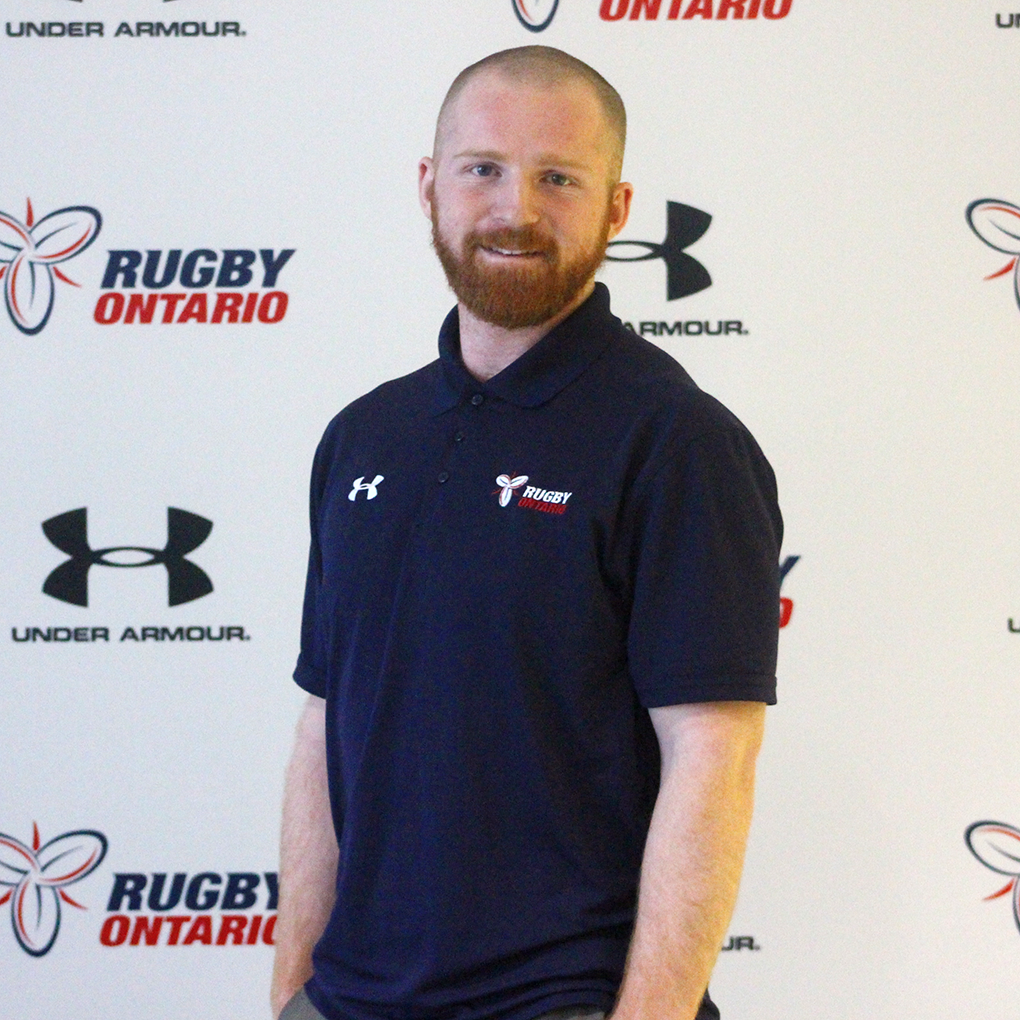 Ryan Jones
Rugby Development Manager
Rugby Ontario
Ryan manages various aspects of rugby development including leading the Rookie Rugby program in Ontario and working with clubs on minor and junior rugby development.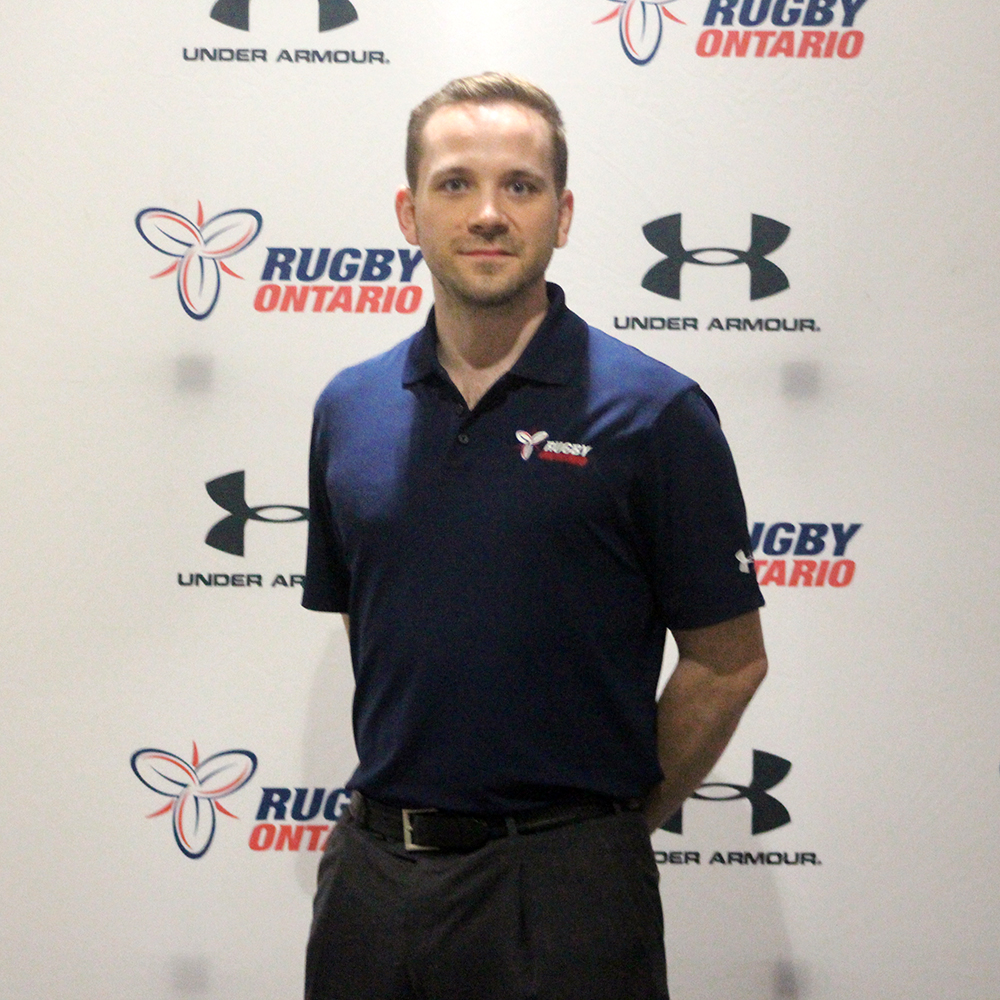 David Bushell
Coach and Match Official Coordinator
Rugby Ontario
David coordinates the administration of coach and match official development and clinics.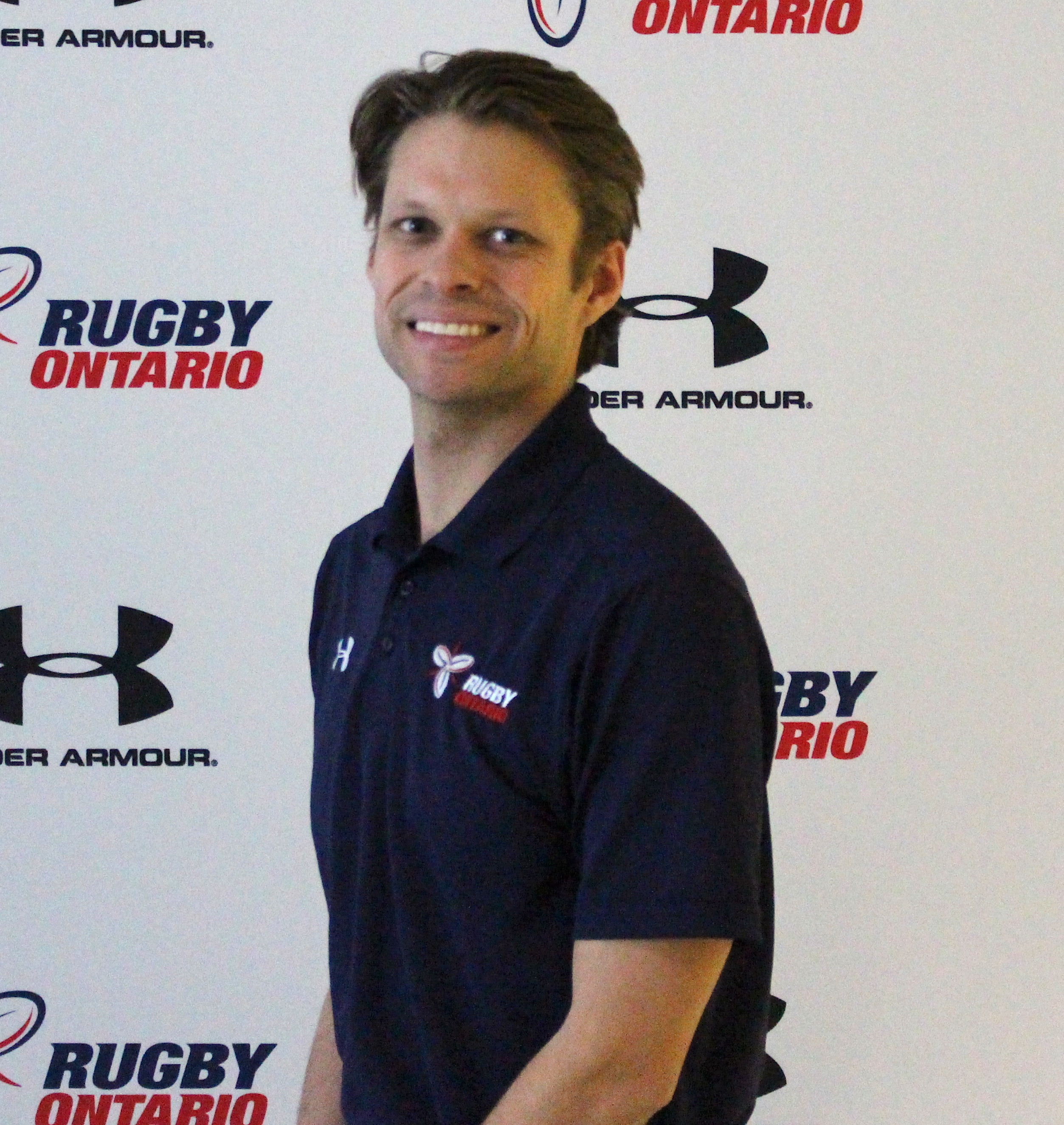 Dalton Finkbeiner
Communications and Marketing Coordinator
Rugby Ontario
Dalton is the coordinator for all media relations on behalf of the organization. Duties include content on Rugby Ontario's various platforms (website, social media)  public relations, video production and photography.
Intern Desk Phone: (647) 560-4790 ext. #
STAFF ROLES AND RESPONSIBILITIES
Responsibility
Staff Responsible
Contact Email
Age Grade Variations
David Patterson
dpatterson@rugbyontario.com
Annual Awards
David Patterson
dpatterson@rugbyontario.com
Annual General Meeting
David Patterson
dpatterson@rugbyontario.com
Board of Directors
Michael Brown
mbrown@rugbyontario.com
Branch Leagues
Respective Branch Union
Branch Relations
Michael Brown
mbrown@rugbyontario.com
By-Laws
David Patterson
dpatterson@rugbyontario.com
Canada Summer Jobs Program
David Patterson & Ryan Jones
dpatterson@rugbyontario.com
rjones@rugbyontario.com
Child Protection
David Patterson
dpatterson@rugbyontario.com
Clothing / Apparel
Vivian Lee
vlee@rugbyontario.com
Club Development
Ryan Jones
rjones@rugbyontario.com
Club Membership (existing)
Vivian Lee
vlee@rugbyontario.com
Club Membership (new clubs)
David Patterson
dpatterson@rugbyontario.com
Club Resources
David Patterson & Ryan Jones
dpatterson@rugbyontario.com
rjones@rugbyontario.com
Coaching Clinics / Courses
David Bushell
dbushell@rugbyontario.com
Coaching Recruitment & Retention
David Bushell
dbushell@rugbyontario.com
Competitions - Fall 7's
Joe Schissler
jschissler@rugbyontario.com
Competitions - High School Rugby
Joe Schissler
jschissler@rugbyontario.com
Competitions - Junior Cup Day
Joe Schissler
jschissler@rugbyontario.com
Competitions - McCormick Cup
Joe Schissler
jschissler@rugbyontario.com
Competitions - Senior Men (Marshall)
Joe Schissler
jschissler@rugbyontario.com
Competitions - Senior Women (OWL)
Joe Schissler
jschissler@rugbyontario.com
Competitions - Under 13s (U13)
Joe Schissler
jschissler@rugbyontario.com
Concussion & Injury Management
David Patterson
dpatterson@rugbyontario.com
Discipline and Appeals
David Patterson & Vivian Lee
dpatterson@rugbyontario.com
vlee@rugbyontario.com
Event Sanctioning
Vivian Lee
vlee@rugbyontario.com
Finance - Audit, Budgets, Payables, Receivables
Nicole Kovacs
nkovacs@rugbyontario.com
Fletcher's Fields
Michael Brown
mbrown@rugbyontario.com
Governance
David Patterson
dpatterson@rugbyontario.com
Grant Opportunities
Vivian Lee
vlee@rugbyontario.com
Hall of Fame
David Patterson
dpatterson@rugbyontario.com
High Performance Academy
Paul Connelly & Sean Medeiros
pconnelly@rugbyontario.com
smedeiros@rugbyontario.com
Historical / Archives
David Patterson
dpatterson@rugbyontario.com
Human Resources
David Patterson
dpatterson@rugbyontario.com
Indigenous Rugby
David Patterson & Ryan Jones
dpatterson@rugbyontario.com
rjones@rugbyontario.com
Insurance Coverage & Certificates
Vivian Lee
vlee@rugbyontario.com
Internships
David Patterson
dpatterson@rugbyontario.com
Long Term Athlete Development (LTAD)
David Patterson
dpatterson@rugbyontario.com
Marketing
Dalton Finkbeiner & Joe Schissler
dfinkbeiner@rugbyontario.com
jschissler@rugbyontario.com
Media Relations
Dalton Finkbeiner
dfinkbeiner@rugbyontario.com
Member Communications
Dalton Finkbeiner
dfinkbeiner@rugbyontario.com
Member Services
David Patterson
dpatterson@rugbyontario.com
Merchandise
Vivian Lee
vlee@rugbyontario.com
Minor Rugby & Minor Rugby Festivals (U7, U9, U11)
David Patterson & Ryan Jones
dpatterson@rugbyontario.com
rjones@rugbyontario.com
National Sport Trust Fund
David Patterson
dpatterson@rugbyontario.com
Non-Contact Rugby (includes Flag Forever)
David Patterson & Ryan Jones
dpatterson@rugbyontario.com
rjones@rugbyontario.com
Ontario Ministry
David Patterson
dpatterson@rugbyontario.com
Photography/ Videography
Dalton Finkbeiner
dfinkbeiner@rugbyontario.com
Player Transfer Requests
Vivian Lee
vlee@rugbyontario.com
Playing Up/Down Requests
Vivian Lee
vlee@rugbyontario.com
Policies & Procedures (includes Operations Manual)
David Patterson
dpatterson@rugbyontario.com
Provincial Team Development
Paul Connelly & Sean Medeiros
pconnelly@rugbyontario.com
smedeiros@rugbyontario.com
Provincial Team Finances
Sean Medeiros
smedeiros@rugbyontario.com
Provincial Team Programs
Paul Connelly & Sean Medeiros
pconnelly@rugbyontario.com
smedeiros@rugbyontario.com
Quest for Gold
Paul Connelly & Sean Medeiros
pconnelly@rugbyontario.com
smedeiros@rugbyontario.com
Referee Clinics / Courses
David Bushell
dbushell@rugbyontario.com
Referee Development, Recruitment & Retention
David Bushell
dbushell@rugbyontario.com
Registration (Sport Lomo)
Vivian Lee
vlee@rugbyontario.com
Rookie Rugby
Ryan Jones
rjones@rugbyontario.com
Rugby Development
David Patterson & Ryan Jones
dpatterson@rugbyontario.com
rjones@rugbyontario.com
Rugby Ready
David Patterson
dpatterson@rugbyontario.com
Safety & Welfare
David Patterson
dpatterson@rugbyontario.com
Social Media - Facebook, Instagram, Twitter, Youtube
Dalton Finkbeiner
dfinkbeiner@rugbyontario.com
Sponsorship/ Fundraising
Michael Brown & Joe Schissler
mbrown@rugbyontario.com
jschissler@rugbyontario.com
Sport 4 Ontario
David Patterson
dpatterson@rugbyontario.com
Strategic Plan
Michael Brown
mbrown@rugbyontario.com
Tour Sanctioning
Vivian Lee
vlee@rugbyontario.com
Website
Dalton Finkbeiner
dfinkbeiner@rugbyontario.com